Installation (Shopify)
Installing Seek Peek on your Shopify site is simple. We provide a Shopify App to handle everything for your and no coding is required!
Step 1 – Enter your Shopify shop name below and click onto the Install button
For shopname.myshopify.com , shopname is what you need to enter below
Search for "Seek Peek AR" from the Shopify App Market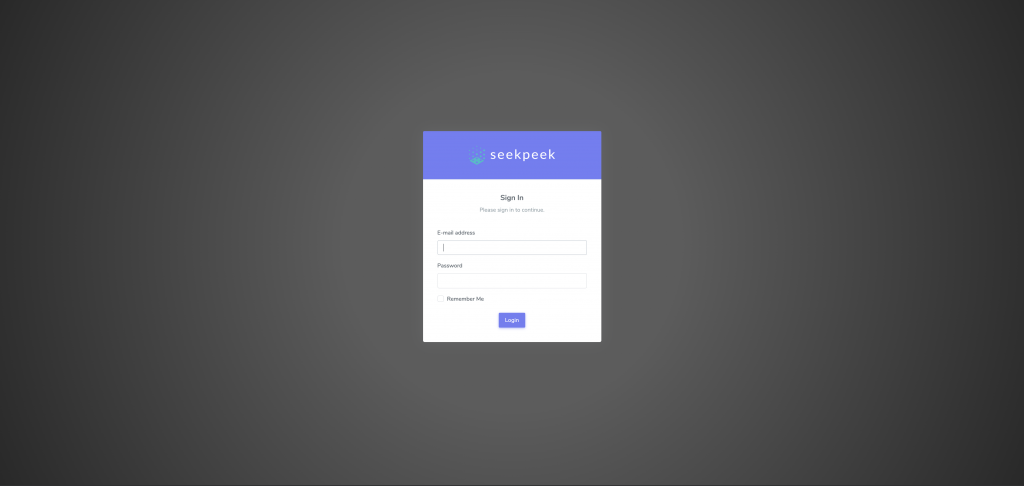 Step 4 - Choose a website that you want to integrate Seek Peek into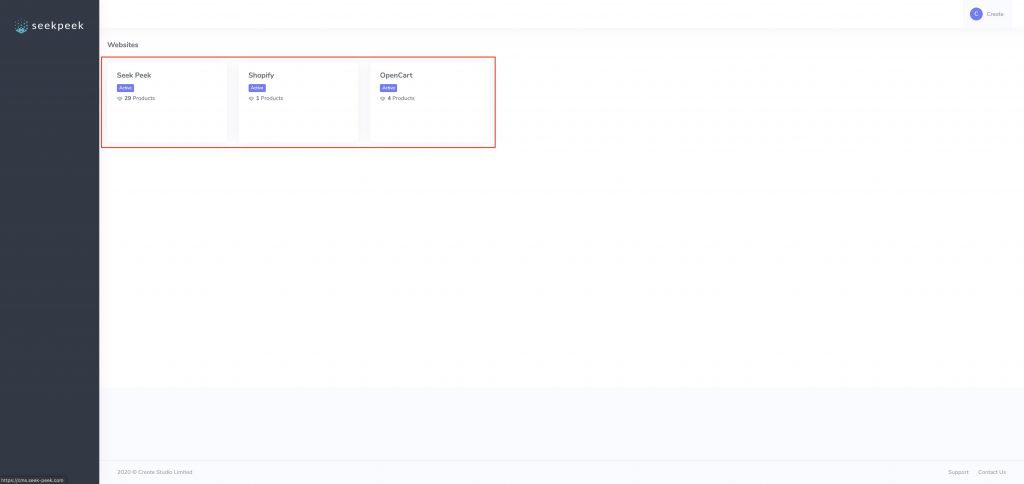 Step 5 - Copy the App Key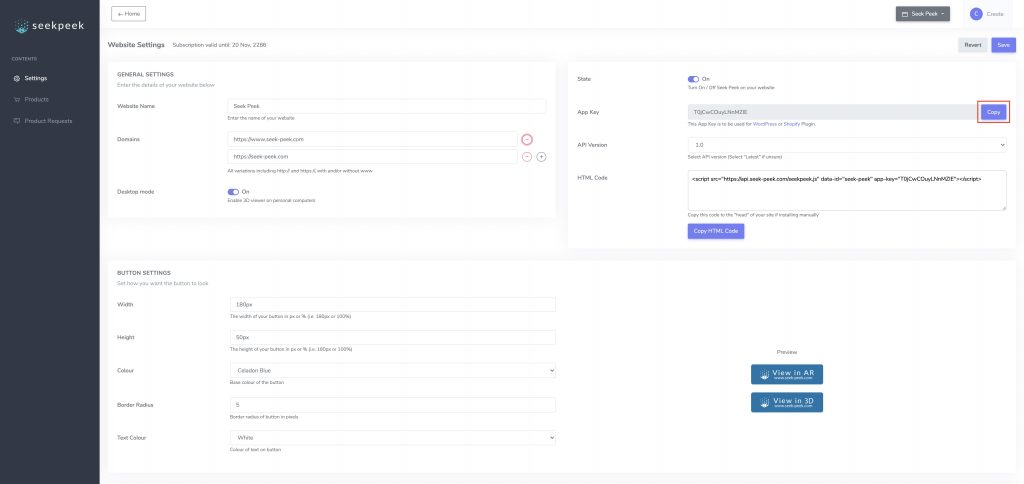 Step 6 - Go back to the "Seek Peek AR" app on Shopify, paste in the App Key and click Save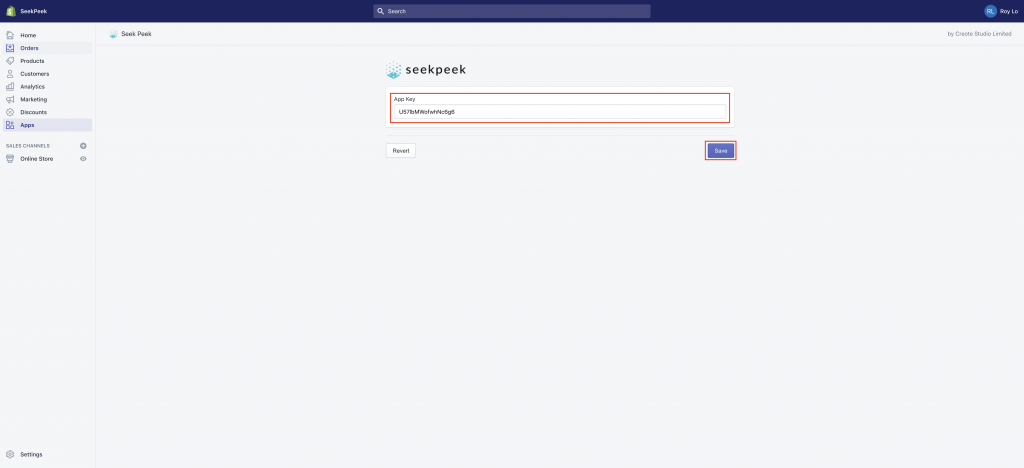 And that's it! That's all you need to do! You can now return to the Seek Peek CMS and configure your products!
Click here for more information on how to configure your products on the Seek Peek CMS.